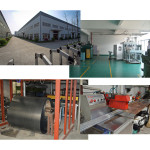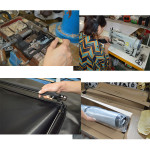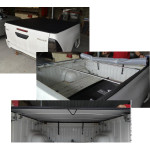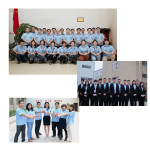 Focus on development and manufacturing of tounneau cover
With 15 years of experience, XYD focuses on manufacturing of tonneau covers. XYD provides OEM services for many local and foreign automobile brands. Our truck covers are mainly used on the pickup trucks of Ford, Toyota, Dodge, Chevrolet, Mitsubishi, Dongfeng, Great Wall and other famous brands. Our R&D team and production workers have more than 5 years of experience.
Tounneau cover monthly production capacity of 2,000 pieces
With reliable suppliers, XYD is able to use high quality aluminum, leather, other raw materials in manufacturing. From raw material processing, production and assembly to product delivery, XYD considers quality control a high priority. At present XYD can produce 2,000 pieces per month. For a long time, the defect rate is lower than 1/1000, which is in the industry leading level.
OEM/ODM service for pickup truck cover
XYD provides OEM/ODM service for the rear cover of pickup truck, which can be customized according to the customer's pickup truck model. We accept small orders for MOQ of 10pcs.
Competitive price
From purchasing of raw materials to the delivery of products, we are all in the form of assembly line production. The price we offer is much more competitive than other manuf-
acturers and traders.