XYD have got a team building activity
Share
Issue Time

Apr 9,2020
Summary
Unity is the enterprise spirit of our factory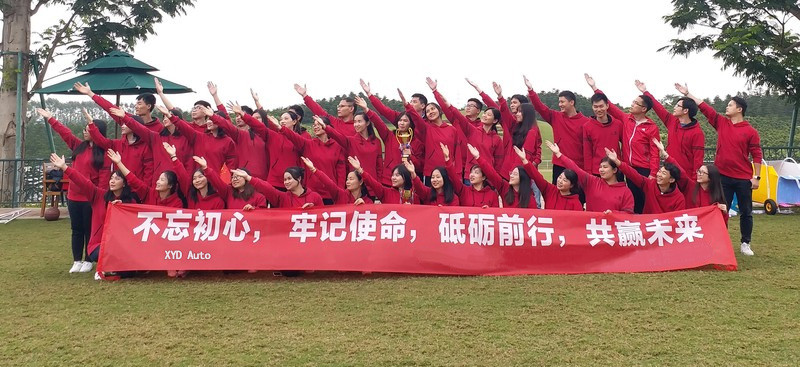 XYD have got a team building activity
A Team building activity for all employees was organised last week. All colleagues went to Foshan to participate in a outdoor development training.

The activity is to stimulate the work enthusiasm of our employees better, as well as establish positive communication, mutual trust, solidarity and cooperation between our colleagues. Also, it aimed to cultivate team awareness and enhance employees' sense of responsibility and their belongings.

On that day, we played a basketball game, a tug-of-war and Three-legged race.

After these activities, we have further enhanced our team's sense of struggle and friendship as well as enhanced the cohesion and centripetal force of the entire team. Especially the tug-of-war competition taught everyone the importance of solidarity and cooperation. If everyone are able to work together, we can achieve our goals.